LINAC Commissioning and
Clinical Implementation Services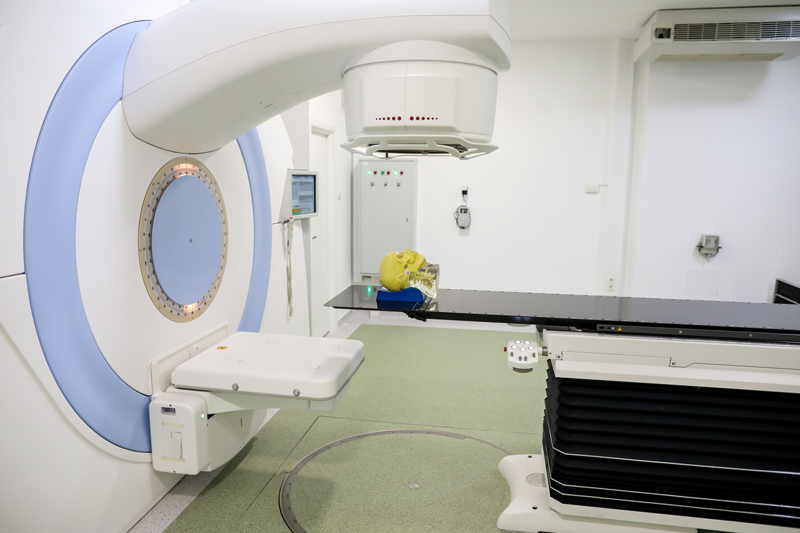 Aktina Medical Physics Group provides support to radiation oncology facilities that do not have on-site physicists to perform commissioning, or for those that prefer to expedite the clinical implementation of a new LINAC.
Our physicists will perform a timely radiation protection survey with the first beam-on of the LINAC and subsequently proceed with acceptance testing, data collection, TG-51 calibration of photon and electron beam output, beam modeling, data transfer to TPS, and TPS verification. If time is of outmost importance, our group will work double shifts in 24-hour rotations so that the interruption of patient treatments is minimized.
Comprehensive LINAC commissioning service typically includes:
Photon Beam Measurements for Each Energy
Depth dose curves for all field sizes
Dose profiles for all field sizes
Dose profiles extending outside the field for the determination of scatter dose and jaw transmission from the machine head components
The calibration output factor
Relative output factors (10cm depth) in-Water and in-air
The tray transmission factor and block and tray transmission factor (and MLC transmission if it exists)
Electron Beam Measurements for Each Energy
Depth dose measurement for determining Rp
Depth dose measurements for dose normalization
In-air cross-axis dose profile measurements
Determination of the virtual source to surface distance
Determination of Sigma-Theta-X
Cross-axis dose profile measurements in water
Cutout material transmission factor measurement
Output factor measurements
Additional Measured Data for Clinical Workbook
Photon PDD, TMR for 3×3 through 40×40 field sizes
Output factors for each PDD field size (measured at Dmax)
Beam Modeling Performed with the Following Goals
Central-axis depth doses reproduced to within 0.5% of the maximum value for depths between dmax and 20 cm
Central-axis depth doses reproduced to within 1.0% of the maximum value for depths greater than 20 cm
Central-axis depth doses reproduced to within 5% of the maximum value for depths less than dmax
Off-axis profiles in the low-dose-gradient region within the beam reproduced to within 2.0% of the central-axis value for depths less than 30 cm
Off-axis profiles in the low-dose-gradient region within the beam reproduced to within 5.0% of the central-axis value for depths greater than 30 cm
Off-axis profiles in the high-dose-gradient region ~penumbra! reproduced to within 2 mm
Deliverables
CDROM with data formatted for TPS, in ASCII format, and PDF of graphs and plots
Color report of all data (hardcopy – 2 copies)
TPS Modeling Parameters Report
Treatment Planning System verification report
TG51 Calibration report